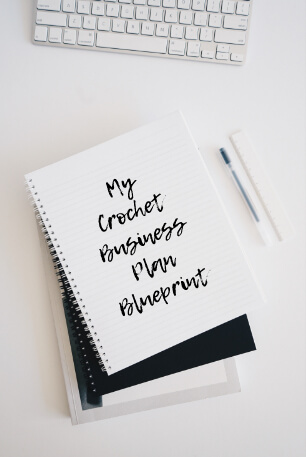 Now that you know a business plan is important for your crochet business you're probably wondering what to include. Here are some guidelines to get you started.

1. Define your mission statement.
2. Decide your business goals. 
3. Identify your target audience.
4. Identify your competition.
5. Choose your platform.
6. Develop a marketing strategy.
7. Determine your pricing and budget.
8. Create an inventory plan.
9. Establish a website and/or social media presence.
10. Set up a bookkeeping system. 
11. Continuously evaluate and adjust.