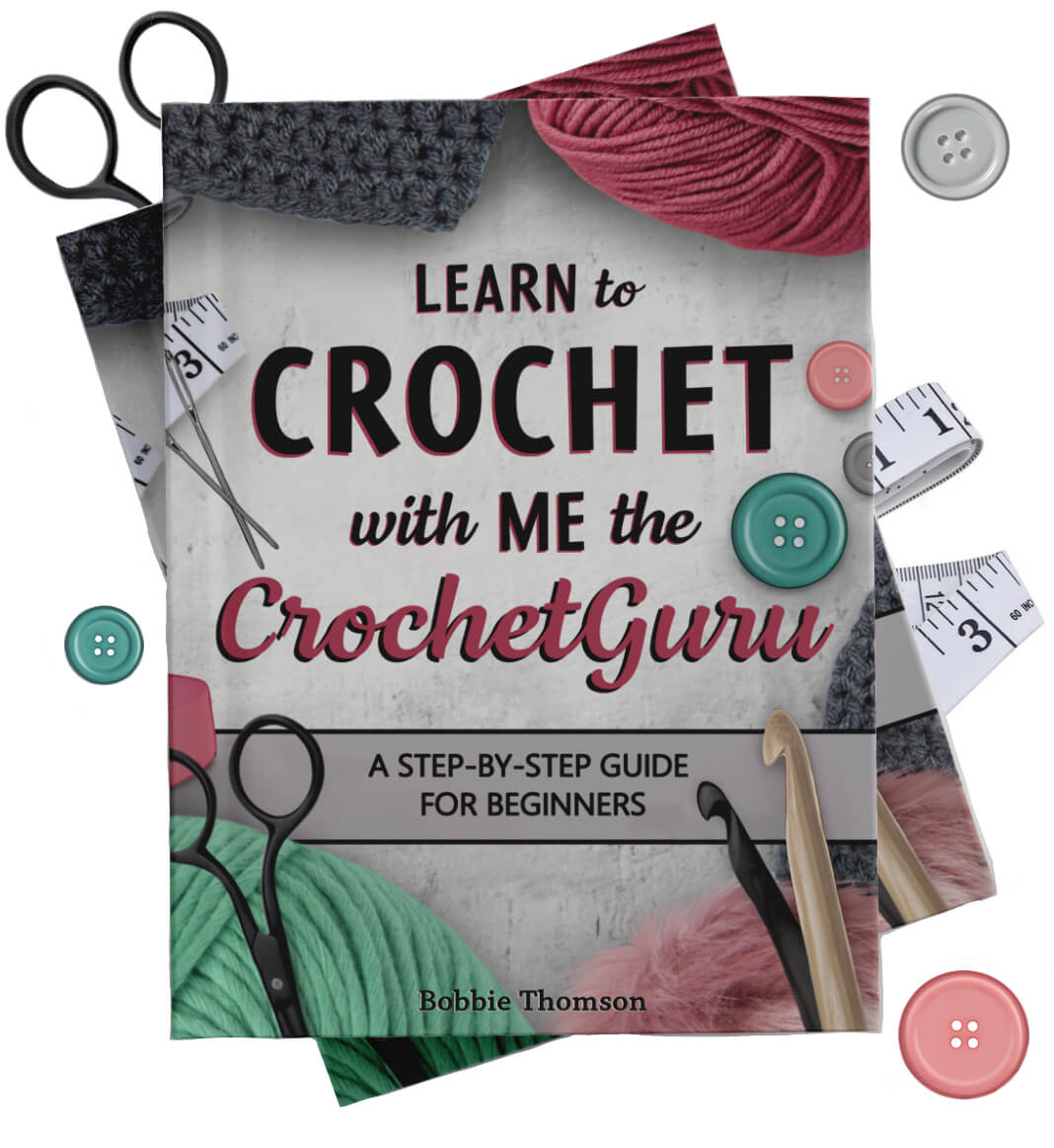 This "learn-how-to-crochet" book has been designed and carefully prepared for the absolute beginning crocheter.

Bobbie Thomson (Crochet Guru) has been teaching crochet for over fifteen years and, through trial and error, has discovered the tools and techniques that work best for those just starting crochet.
Thanks to this course, you'll learn everything there is to know about getting started in crochet without all of the confusion.