Learn How to Crochet - Lesson #1
Crochet Supplies For Beginners
---
In this lesson I will discuss the crochet supplies every beginner needs.
The Necessary Crochet Tools for Beginners:
I am going to first talk about the important crochet supplies you will need to get started, and then I will discuss the extra crochet tools that are fun and helpful to have. These extra tools will be of better assistance to you when you get further along in your crochet lessons.
This post contains affiliate links. Please read my Disclaimer for more information.
Yarn Needles and Tapestry Needles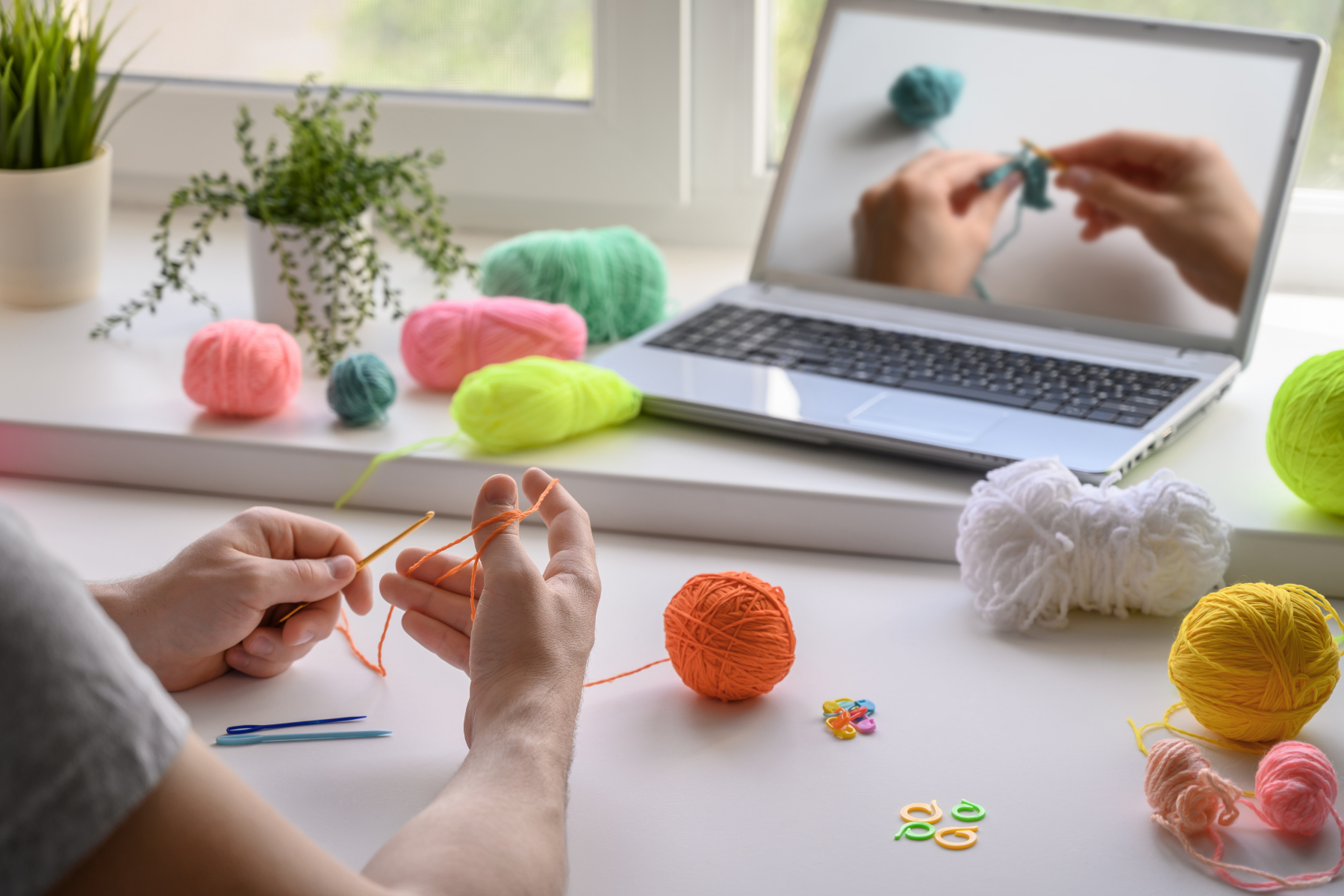 Yarn needles (also called tapestry or blunt needles) are needles with a bigger opening or eye. This type of needle is what you will need to use in order to sew with yarn. Blunt yarn needles are also used to weave in yarn ends after you finish a crochet project. I will teach you more about how to do this later. The yarn needles I use are Hekisn large blunt eye yarn needles. When getting tapestry needles you need to make sure you get several needles in many different shapes and sizes. The smaller yarn needles will have smaller eyes/openings and are used for thinner weight yarns. The bigger yarn needles will have bigger eyes/openings and are used for thicker weight yarns. Some tapestry needles will have angled tips. These angled tipped needles are great for seaming crocheted garments together.

Pro Tip: There are now yarn needles that are made with flexible loop openings. This is great if you have a harder time seeing or threading your needles opening!!
The great thing about crochet is its affordability. The only supplies you need to get started are the right crochet hook, a beginner yarn and a pair of scissors made for crochet.
 Review of Supplies 
1. Crochet Hook
The best crochet hook to purchase when first learning how to crochet is a size I-9 hook. Now many feel that a size H-8 crochet hook is best, but I recommend an I-9 hook because of the comfort if provides and the bigger stitches it creates.
2. Yarn
Having the correct crochet supplies is very important, and yarn is a must. Choose a yarn that is solid in color, and make sure you stay away from a multicolored yarn because the stitches will be very difficult to distinguish when first learning how to crochet.
3. Pair of Scissors
Tip: The crochet hook, yarn and pair of scissors just discussed in this lesson are supplies meant for the newbie.
There will be more crochet materials you will want to add to your collection at a later date, but for now these items will have you crocheting like a pro in no time.
After you get the supplies you need, make sure to join me for Lesson #2: "How to Hold a Crochet Hook"
Or Return to the Home Page from the "Crochet Supplies" Page